CV ketel onderhoud in Zeist
De CV ketel vormt een essentieel onderdeel van uw woning, het zorgt er immers voor dat u er op een koude herfst- of winterdag lekker warm bij kunt zitten. Daarnaast zorgt een combiketel ook voor de warmwatervoorziening in uw woning, wat u gebruikt bij het douchen, de afwas, enzovoorts. Reden genoeg om uw CV ketel eens per half jaar van onderhoud te voorzien! Helaas wordt dit in veel huishoudens geregeld vergeten, waardoor er een vervelende storing kan opspelen, die u vaak zelf niet kunt verhelpen. Veel voorkomende oorzaken van zo'n storing zijn bijvoorbeeld versleten of kapotte onderdelen, een grote hoeveelheid stof in uw CV ketel of een gesprongen leiding onder uw woning. Voor CV ketel onderhoud in Zeist en omgeving hoeft u niet verder te zoeken! Onze loodgieters komen graag naar u toe voor het verhelpen van storingen en het uitvoeren van onderhoud.
Essentie CV ketel onderhoud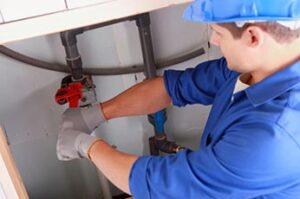 Bij CV ketel onderhoud in Zeist lopen onze loodgieters uw CV- of combiketel volledig door, zodat beginnende slijtage, kapotte onderdelen, etc. snel herkend en verholpen kunnen worden. Ook zal de loodgieter de binnenzijde van uw CV ketel schoonmaken om storingen als gevolg van stof te voorkomen. Mocht u toch te maken krijgen met een storing, dan komen we bij u langs voor het verhelpen hiervan! Zo geniet u iedere dag van de warmte, die een CV ketel u te bieden heeft. Twijfelt u over een overstap naar een combiketel? Vraag ons om een vrijblijvend advies!
Meer weten?
Heeft u direct een loodgieter nodig in Zeist en omgeving? Wacht niet te lang met het inschakelen van onze service. Hoe langer u wacht hoe meer schade kan optreden! Neem daarom direct contact op met onze loodgieters.
Wij zijn beschikbaar voor alle loodgieter werkzaamheden